Avail of a Variety of Car Loans Now!
Are you on the lookout for the best car loans? Look no further! At Indexia Finance, securing a car loan is a lot simpler. We provide a Car Loan in Mumbai, Chennai, Delhi, Kolkata, and across India. Worldwide in China, Asia, New York, USA, North America, Ecuador, South America, Amsterdam, Europe, London, United Kingdom, and Britain offering doorstep convenience as the right bank comes to you.
Easy Access to Leading Banks
At Indexia Finance, we provide you access to various leading and prominent banks in the country. To avail of our services, simply fill out our online form, taking just a few minutes. Once you submit your details, our partnered banks evaluate them to provide you with an appropriate deal.
Choosing the Right Car Financing
Buying a car has become as easy as ordering a home-delivered pizza. Banks today offer easy finance schemes, but deciding on the right car finance can be challenging. You may end up with a deal that has various "invisible" strings attached.
Tips for Choosing the Right Car Financing Option:
Know the type of car you want and check if it suits your estimated budget.
Narrow down your car choices to two or three.
Compare rates from different banks and dealers to get the best rates.
Clear up old debts to improve your credit history before applying for a car loan.
Understand interest rates and loan tenure, considering both flat rate and reducing balance methods.
Check for any processing fees and pre-payment penalties.
Remember to insure your car, as driving an uninsured car is against the law.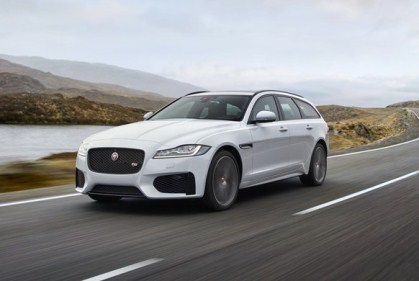 Understanding Loan Repayment
Loan repayment happens through Equated Monthly Installments (EMIs), comprising the principal amount and the interest rate. The EMI depends on the loan amount, interest rate, and tenure.
Calculating the Full Cost
Don't evaluate the deal based solely on monthly EMIs. Calculate the total amount you'll pay over the loan tenure using an EMI Calculator. The interest rate depends on the Flat Rate and Reducing Balance method.
Additional Costs and Insurance
Be aware of processing fees charged at the beginning of the loan period. Additionally, know about pre-payment penalties to avoid misunderstandings with the bank. While most banks offer pre-payment options, part-payment flexibility might not be available.
Mandatory Car Insurance
It's mandatory to insure your car. The insurance policy, equal to the market value of the vehicle, is added to the EMI paid for the loan tenure. This ensures coverage in case of unexpected events, with the assured amount given to the bank without burdening family members.
Final Thoughts on Financing Your Car
Keep these points in mind while financing your next car! Indexia Finance is your go-to for the best loan from the top banks. Go ahead, and fill out the application form now!
We are one of the best loan provider company in India. For more loan services, You may apply online at www.indexiafinance.com.
Required Documents For Car Loan
Common Documents
2 Photographs of each applicant & co-applicant

Passport of each applicant & co-applicant

Utility Bill of office and residence (latest month) for each applicant & co-applicant

Pan Card Copy each applicant & co-applicant
In the case of Salaried:
Employment certificate from the employer

Copies of payslips for the last 6 months and TDS certificate

Last 2 Years Form 16 issued by employer Bank statements
Income Documents:
3 years ITR, computation of income, P&L, Balance sheet, +all Annexure & schedule, Dr. & Cr. List. (self & CA attested)

3 years ITR, computation of income, P&L, Balance sheet of individual

Last 12 months' bank statements of individual

The last 12 months' bank statement of the company, and all the EMI reflections if any loans going on

Sanction letter of all Loans & OD/CC (if any)

Sales & Purchase Summary – last 3 years (till date)

Dr. & Cr. List – last 3 years (till date)
Additional Documents:
MOA & AOA copy / Partnership Deed

List of Directors/ Partners & Shareholders

Pan card copy of Company

Business Proof (Shop & Establishment Certificate, VAT, Sales Tax, Service Tax, IEC)