Overview
Nothing can replace quality education when it comes to building a bright and successful future for your child and education is the only thing that can get a happy life going. However, due to the rising cost of higher education for students in India as well as abroad, parents are finding it more and more difficult to self-finance their children's education hence there is a huge demand for loans to cover education expenses.Indexia Finance Education Loan
Unlike most educational institutions today, educational loans are given to meritorious and deserving students so that nothing hinders their progress and they achieve the best of education in India or abroad. At present, almost every Indian bank and NBFC offer education loans in India to students interested in pursuing a wide range of graduate, post graduate, professional and doctoral courses / degrees.
The quantum of expenses covered by this type of loan covers not just the direct expenses such as tuition fees and registration / examination fees, but also allied expenses such as those for uniforms, lab equipment / tools required for the course, travelling expenses and laptop. Aside from the fee payable to the school / college, other expenses covered by most education loans include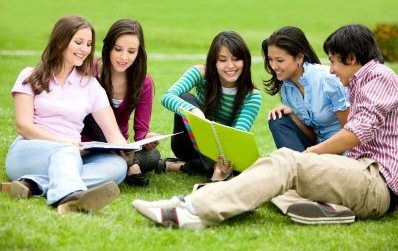 Amount required towards the purchase of books, uniforms, equipment and instruments.

Purchase of computers/laptops, if deemed necessary for the completion of the course.

Fees paid for Exams, Library, Laboratories, Hostel, etc.

Building fund, Caution deposit, Refundable deposit (must be supported by receipts/bills).

Costs incurred in travel, specifically for studies abroad.

Additional costs that are required to successfully complete the course, including but not limited to, Study tours, Thesis work, Projects, etc.
Indexia Finance Education Loan
Features and Benefits
An Education loan plan is a safe and efficient way to gain finance for when compromising on your child's education is not an option. It is a long-term investment in your child's secure future. It has the following features
Anyone can opt for Education loan to study abroador in India for graduate, post graduate, professional and/or doctoral courses/degrees.
Loan cannot be assigned to the student alone, the parent or guardian needs to be co-signor for the loan.
Female students are usually offered discounts and/or lower interest rates when it comes to education loans.
The annual family income and the course pursued by theeducation loan applicant are primary determinants of the loan amount.
Generally, loans below Rs.4 lakhs do not require a security or guarantor.
For an education loan plan up to a specific amount, no collateral is necessary for a higher loan amount (usually above 7.5 Lakhs), security in the form of fixed deposit, property or other bank approved collateral is required.
Usually, the maximum loan limit for students studying in India is capped to Rs.10 – 15 lakh and up to20 lakh for those who wish to study abroad with an Educational loan.
The normal student loan repayment period is 5 to 7 years, but flexible options for settlement of education loanswith longer time period, i.e. 10to15 years is also available.
Eligibility
The education loan eligibility differs from provider to provider. However, the basic criteria are as follows
You should be an Indian citizen

If the applicant is a Non-Resident Indian (NRI), he/she must hold a valid Indian Passport

You should fall in the age bracket defined by the respective bank

You need to have a confirmed admission offer from a recognized college/institution (banks usually have a list of institution that they update from time to time)

You need to apply for an education loan with a co-applicant who has a regular source of income

A good academic record and good credit history of the co-borrower (parent or guardian) helps with quick education loan approvals.

Some banks require the applicant to have qualified through a national level entrance exam.
We are one of the best education loan provider in India.You may apply online at www.indexiafinance.com.
Indexia Finance is Entire Loan Destinantion,where you can fulfill your dreams.
Required Documents For Education Loan
Generally the documents required to processing your loan application are almost similar across all the banks; however they may differ with various banks depending upon specific requirement etc. Following documents are required by financial institutions to process the loan application
Age proof

Address Proof

Income proof of the co-applicant (could be father/mother)

Last 6 months bank statement co-applicant

Passport size photograph of the applicant & co-applicant
In case of Co-applicant Salaried :-
Employment certificate from the employer

Copies of pay slips for last few months and TDS certificate

Latest Form 16 issued by employer Bank statements
In case of Co-applicant Self-employed :-
Copy of audited financial statements for the last 3 years

Copy of partnership deed if it is a partnership firm or copy of memorandum of association and articles of association if it is a company

Profit and loss account for the last few years

Income tax assessment order
Other Documents
Latest Eletricity Bill of the co-applicant (house should be owned)