Indexia Finance Personal loan Compare Interest Rates of Various Banks
What is a Personal Loan
Personal Loan is an unsecured loan for personal use which doesn't require any security or collateral and can be availed for any purpose, be it a wedding expenditure, a holiday or purchasing consumer durables. A personal loan is very handy & caters to all your needs. The amount of loan can be ranged from Rs. 50,000 – Rs. 30 lakh & the tenure for repaying the loan varies from 1 to 5 years.
Benefits of Personal loan
A Loan without security: A Personal Loan is not a secured loan (bank doesn't ask for any security or collateral) as against a Secured Loan where one is required to pledge a house or other security to acquire a loan.
Simple Documentation: A Personal Loan can be accessed with minimal paperwork or documentation & doesn't take much time to procure as against a Secured Loan.
No specification about the end use of the loan amount: You are not required to disclose the end use of the money borrowed. Banks are concerned about the fact that whether the borrower is able to pay back the loan with interest before the due date or not and they confirm this by checking the income, employment or business & other factors of the borrower.
Big Loan amount: Personal Loan is a means to fulfil a bigger loan requirement. You can take a loan ranging from Rs. 50,000 to Rs. 30 lakh.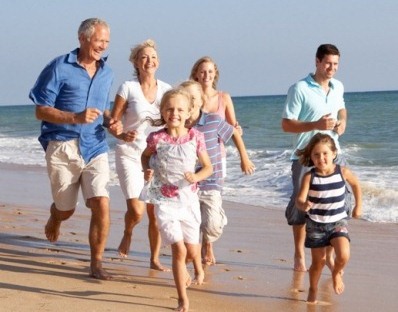 Basis to Compare Indexia Finance Personal Loan
Compare Interest Rates: Personal Loan can be compared primarily on the basis of interest rates which vary across banks. Depending on your profile which is further linked to your occupation, salary/income, credit history etc. The personal loan interest rate ranges from 11.99% to 25%, you must go for that loan which is offering you at the minimum rate.
Other Charges: You should also check on the other charges like processing fee, prepayment penalties and documentation fee because they increase the overall loan cost and vary widely across banks.
Evaluation of various Loan offers: You should first calculate the entire loan cost across banks which constitutes the rate of interest & banks other charges. Evaluate offers keeping the tenure of the loan constant & compare the rate of interest, EMI & other charges. This process will help you get the Best Loan deal.
EMIs: EMI is the Monthly Equated Instalment which constitutes the principal amount and the interest on the principal equally divided across each month in the loan tenure. Use our EMI Calculator to compare EMIs across banks.
Tenure: Tenure is the time frame for the personal loan payments to be paid back to the bank; it ranges from 1 year to 5 years. If you have a longer tenure you will end up paying more interest & will have lower EMI, on the other hand shorter loan tenure will carry higher EMIs & the interest amount is less. You must compare the loan offers by keeping the tenure constant.
Eligibility Check: Before taking a personal loan you must know the eligibility criterias offered by various banks on the basis of which they offer loans and also compare personal loan banks. Checking the eligibility parameters will help you find the best loan deal. Check out your eligibility by various banks.
Turnaround time: It becomes one of the most important factors in evaluation of your loan application when you are in a dire need of money. Turnaround time is the time which banks take in processing your loan application. You must check this parameter which varies from bank to bank.
Charges involved in Personal Loan
The Rate of interest alone should not be judged before you finalise your application. Apart from the rate of interest, Personal Loan also constitutes other charges levied by the lender which affect the overall cost of your loan & should be considered while comparing it across banks. Following are the lists of charges
Processing fee : It is a fee charged by banks from the borrowers to process their loan application. It is normally between 1-3 percent of the loan amount.
Prepayment fee : Banks charge borrowers with a fee when they pay the loan EMIs before the tenure which normally is between 2-5% of the outstanding loan amount.
Late penalties : When there is a delay in paying your monthly EMI of your loan, banks charge a late payment fee with your EMIs. They normally range from 2-3% of the EMI.
Cheque bounce charges : Banks charge between Rs.250 – Rs.750 for every bounced cheque given for the payment of the loan amount owing to the insufficient funds in your account.
Documentation charges : These are the charges for verifying the borrower's documents to processing the loan application. These vary from Rs.500 – Rs.3000.
You should note that the above charges vary across different banks. You should consider these charges before choosing personal loan as they will determine its real cost.
Personal Loan Criteria by various banks
Banks offer Personal Loan to borrowers depending on various factors such as income, employment, continuity of business so as to make sure that they repay the loan with interest before the due date. Indexia Finance Personal loan, The eligibility criteria of this type of a Loan is primarily based on the work profile of a loan seeker which is broadly divided into the following two classes
In addition to the above factors banks also consider other aspects such as age, work experience, existing relationship with the bank, repayment capacity etc.
To find your eligibility Criteria across various banks in accordance with the above parameters. Indexia Finance has brought in the Eligibility Criteria Check for Personal Loan seekers.
How does the CIBIL Score affect your loan application?
This a norm wherein the banks before giving Personal Loan checks the database of all loan borrowers in the country by the Credit Information Bureau (India) Limited (CIBIL) which is called the CIBIL Score. If there has been a default in your loan payment, your loan application would certainly be rejected. Indexia Finance Personal loan, Your CIBIL score ranges from 100 to 999, for instance if your credit score is 100 then your loan application might be out rightly rejected. On other hand if it is higher say 800, then your loan application would be processed faster & will be rewarded with lower interest rates & discounts in processing fee & other charges.
You can improve your credit score by repaying your loan EMIs on time and always pay the minimum payment on your credit card to avert from the bad credit score.
Reducing Interest Rate or Flat Interest Rate, which is better?
The Personal loans Interest Rates vary between 15% and 25% depending on your profile & payment ability. There are basically two types of interest Rates offered by banks which are
Reducing Balance Interest Rate: In the Reducing Interest Rate calculation method, the interest on your loan keeps on reducing as it is calculated on the reduced principle amount which gets reduced daily, monthly, quarterly or annually.
Flat Interest Rate : Flat Interest Rate calculation method on other hand implies that your rate of interest remains the same & is calculated over the entire loan period. The outstanding loan amount is never reduced over the loan tenure.
It is always advised to take a loan at reducing balance interest rates as the Flat rate calculation comes out to be really expensive.
Important pointers in Personal Loan
Increase your loan eligibility : You can increase your eligibility of the loan amount by clubbing your income with your spouse's income.
Relationships with banks : You can get discounts on interest rates if you take a loan from a bank that you already deal with for your existing relationship. In this case banks will consider your past record of credit repayments and your saving account balance and you will be offered discounts on the basis of your current relationship.
CIBIL Score Check : You must know that your credit history plays a very important role in the acceptance of your loan application as CIBIL keeps a record of credit history by collecting your credit data from various financial institutions. A decent credit score not only gives a green signal to your loan application but also offers you lower interest rates by the bank.
Penalties : If you think of closing your loan earlier, this will invite the prepayment charges levied by the bank which are up to 5% of the outstanding loan amount. Some banks have this norm wherein you are not allowed to close your loan within the first six months of your loan term. You should also know about the charges taken by the bank for paying your EMI late.
We are one of the best personal loan provider in India.You may apply online for Personal Loan in India & US.
Indexia Finance is Entire Loan Destination,where you can fulfil your dreams.
Indexia finance provides bank loan and is amongst the top 3 finance company and top 3 loan service provider in India
Required Documents For Personal Loan
The documentation process in personal loan is very fast as against secured loans. Following documents are required by financial institutions to process the loan application
Passport size photograph

Copy of PAN Card

Copy of Adhar Card

Current Residence Proof

Permanent Address Proof

Latest 3 months Salary Slip

Latest 3 to 6 months Bank Statement of salaried Account
In case of self-employed banks require balance sheets, profit & loss account, partnership deed & other mandatory documents etc.
Compare Interest Rates of Various Banks